International Women's Day - March 8, 2023
International Women's Day is a day to celebrate the achievements and contributions of women around the world. To celebrate this important day, a conference is being held specifically for high school students. The conference will provide students with an opportunity to learn about the challenges and triumphs of women, both past and present, and will inspire them to become agents of change in their own communities.
During the conference, students will have the chance to hear from inspiring guest speakers, participate in interactive workshops and activities, and connect with other students from diverse backgrounds. Topics will include careers in STEAM, women's accomplishments, and leadership skills. The conference will also provide students with resources and tools to help them become advocates for women's empowerment and equality in their schools and communities.
This conference is not just for young women, but for all students who want to make a positive impact in the world. By participating in this conference, students will gain a better understanding of the challenges faced by women and will be empowered to take action to create a more equitable and just society for all.
Keynote Session with Dr. Wilma J. Wooten, M.D., M.P.H.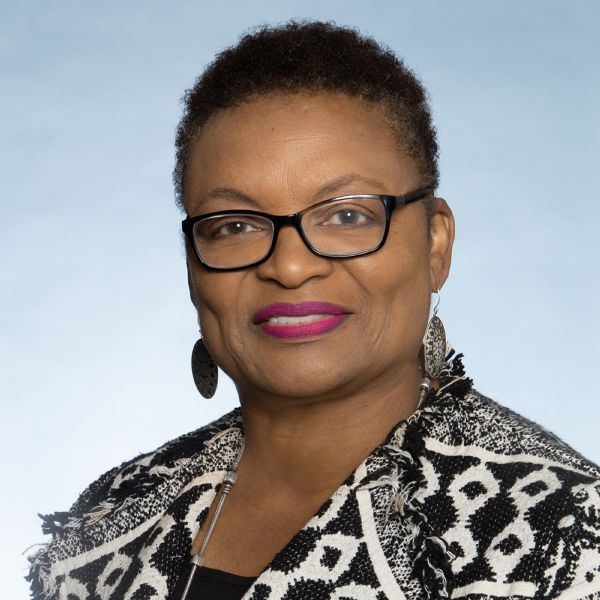 Dr. Wilma J. Wooten, M.D., M.P.H.
Public Health Officer, County of San Diego Health and Human Services Agency
Wilma J. Wooten, M.D., M.P.H. is the Public Health Officer of Public Health Services department, in the County of San Diego Health and Human Services Agency. She has a profound dedication to health disparities and health equity. This interest led to the development of a Health Equity Framework, in 2010, for local health departments to integrate equity into their organizations, which supports the principles of the national public health accreditation process.
Closing Session with General Gary M. Brito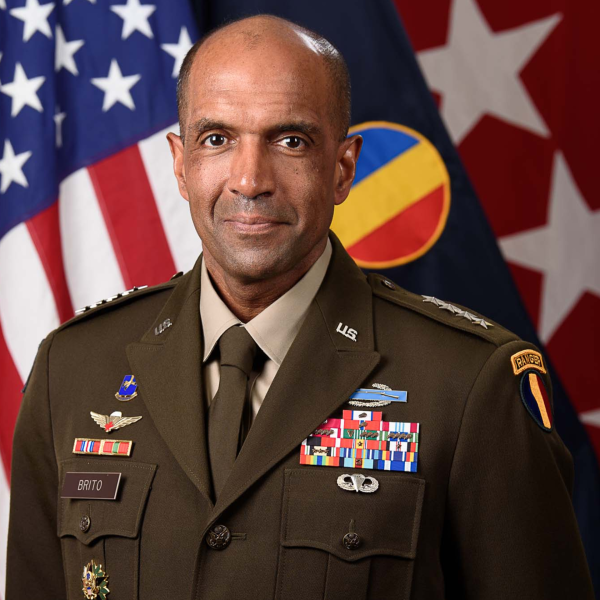 General Gary M. Brito
18th Commanding General, United States Army Training and Doctrine Command (TRADOC)
General Gary M. Brito assumed duties as the 18th Commanding General, United States Army Training and Doctrine Command (TRADOC), on September 8, 2022General Gary M. Brito is responsible for building and sustaining a highly trained, disciplined, and fit Army by acquiring the best people, developing the most professional leaders, guiding the Army's culture, and shaping the future force.
Workshop - The Offroad Career Atlas: Making Your Own Way in STEAM
STEAM encompasses a wide range of incredible roles and fields, very few of which are conventional answers to the question, "What do you want to be when you grow up?" Technical Manager and United States Marine Corps veteran Jen Wilder presents her personal journey as a woman in STEAM, different challenges along the way and how curiosity and approaching careers flexibly allows for discovering new opportunities.
Workshop - The Life of an Industrial Engineer
Learn about the life of an Industrial Engineer. Industrial Engineering is the science of standardizing and improving processes through a data driven method. In Industrial Engineering, we observe processes, identify Value Add (VA) and Non-Value Added Activities (NVA), and look to reduce NVA activities. NVA activities are considered "waste" and are identified by an acronym called DOWNTIME (Defects, Overproduction, Waiting, Nonuse of skills, Transportation, Inventory, Motion, Excess Processing). An Industrial Engineer would capture data on the process (steps, times, quality, etc.), facilitate a discussion with team members, and work with the team to implement improvements.
Workshop - How Hard Science Protects U.S.
How Hard Science Protects U.S., a discussion with Brig. Gen. Heather Reuter on the importance of equipping Soldiers with the latest tech. Her unit develops technology in-house and as Deputy, she spends a lot of time involved in project development and approval, and managing tech-focused personnel in the organization. She holds a Bachelor of Science in Aerospace Studies from Embry-Riddle Aeronautical University; a Master of Aeronautical Science from Embry-Riddle Aeronautical University; and a Master of Science in Joint Campaign Planning and Strategy from the Joint Advanced Warfighting School (JAWS) at the Joint Forces Staff College.
Brigadier General Heather A. Reuter Army Reserve Sustainment Command Commanding General
Workshop -Teamwork at Fisher Scientific
In this workshop, participants will learn the importance of teamwork and effective collaboration in the workplace. Through an interactive activity and group discussions, they will develop the skills necessary to build trust, communicate effectively, and work towards common goals. Participants will leave with a deeper understanding of their own strengths and weaknesses as well as a practical toolkit for improving teamwork in their teams.
Workshop - Match Your SIVs with a Career in STEM
Discover STEAM-based career paths that match your interests, no matter who you are. Explore your strengths, interests and values via an interactive RIASEC activity where you will identify which of your 6 domains are your strongest and how you can harness your superpower to obtain success, job satisfaction and making more money in your respective field. Learn the RIASEC's of female STEAM inventors to help understand how leaning into passions and interests can lead to innovation.
Workshop - Near to Peer
Carollo Engineers is partnering Generation STEAM to educate young women about The City of San Diego's Pure Water project and the importance of water in our community. Carollo will host a workshop with women engineers who will present their engineering career path, share their passion for working wonders with water, and explain how they've made contributions in the early years of their careers. The goal is to develop a community of young women to engage in science and increase participants' opportunities in STEM fields of study. The workshop will also include a brief overview of water-related projects happening in the local San Diego Community, including both the Pure Water San Diego and the recently completed Carlsbad Desalination Plant.
Workshop - Women who Innovate
Dr. Kate Broderick is the Chief Innovation Officer at Maravai LifeSciences. She has extensive experience developing and delivering DNA-based medicines to prevent a range of infectious diseases, including COVID-19, and cancer. A San Diego transplant, by way of Scotland, Kate is a champion of women innovators, believing strongly that we'll have more solutions with more women solving problems. Join her as she discusses key moments that helped define her career, shares how everyone can put innovations into action, and answers your questions live!
Workshop -The Importance of Asking Questions
Engineers often use requirements to determine how to design their products. These requirements are often vague, which can lead to slightly or even entirely different products being created from what is desired. This workshop will include a short presentation on what requirements are and how they are used. Students will then be given the opportunity to ask questions about requirements and create a piece of art while trying to follow the requirements. The end of the workshop will be used to point out some of the projects and show how they are different but can still satisfy the requirements.
Workshop -Flight of Dreams
Dreams of flying have been around for thousands of years but why have we only been designing airplanes for the past century? What does it take to be an airplane designer? Come learn and test the basic principles of flight by making your own paper airplane.
Workshop - 17 Goals and 1 United Vision
There are 17 goals in line with 1 global vision, these are the Sustainable Development Goals developed by the United Nations in 2015. These goals tackle the world's biggest problems from improving global health and education and reducing inequality all while working to improve climate change and protect our earth. As guidelines for global policies and partnerships, the SDGs require technology innovation, global unification, and future leaders to achieve these goals. Today, we are here to teach our youth how they can be direct advocates and make a global impact through their STEAM education! Today we'll be covering the 17 Sustainable Development Goals in line with the 2030 agenda. At a high level, we are going to review how the SDGs were developed as a global partnership to improve health and education, reduce inequality, and grow the economy, all while tackling climate change and protecting our earth and ocean.
Workshop - Meet an R&D Scientist
Thinking about a career as an R&D scientist? Meet Adriana Gamboa, Director, R&D QuidelOrtho and learn about the path she took to become an R&D leader for one of the largest diagnostic companies. She'll discuss the many opportunities available and how you can prepare for your own career in the biotech industry.
Workshop - Women in Solar...How to get Started in a Career in the Renewable Energy Industry
The Renewable Energy industry is growing rapidly. We are committed to building a more diverse, equitable and inclusive solar industry and we need women in all areas. Our mission is to make a positive difference wherever we go through projects that generate good energy for people and the planet. Learn what career paths are available for your Bright Future.
Workshop - Women in the Wild
Founders of the County of San Diego Department of Parks and Recreation (DPR) Women in the Wild (WitW) team will introduce this special series focused on more equitable and inclusive outdoor experiences. Breaking down barriers to participation though specialized training and events, Women in the Wild activities are designed for and by women, building confidence and community while fostering an appreciation of the natural word. After a 10-minute program overview staff will share program resources, share success stories and lessons learned, release the upcoming calendar of events, and more.
Workshop - Life Sciences and Biotechnology in San Diego
Come learn about the Life Sciences and Biotechnology fields and experience how fun they really are! In this session, you will learn what biotech is and how it is to work in the field. You will also be given resources on where to take classes if you choose to. Lastly, you will have a chance to learn to use a micro pipette, an essential skill if you want to work in a biotech lab.
This is a private event in partnership with San Diego Unified College and Career Technical Pathways.
Women Who Inspire Podcast
Can't join the conference? Listen to our podcast!
Tune into our 10-week podcast series, Women Who Inspire, to hear stories from women leaders in STEAM industries, dive into their backgrounds, and be a part of the inclusive message that empowers young individuals.
---
We celebrated International Women's Day with a series of live interviews of women leaders in STEAM. Hosted by student moderators at Hoover High School, broadcast throughout the school and streamed to the public, these panels of women talk about their current roles and their career paths, offered advice, and so much more. Watch the recordings below!